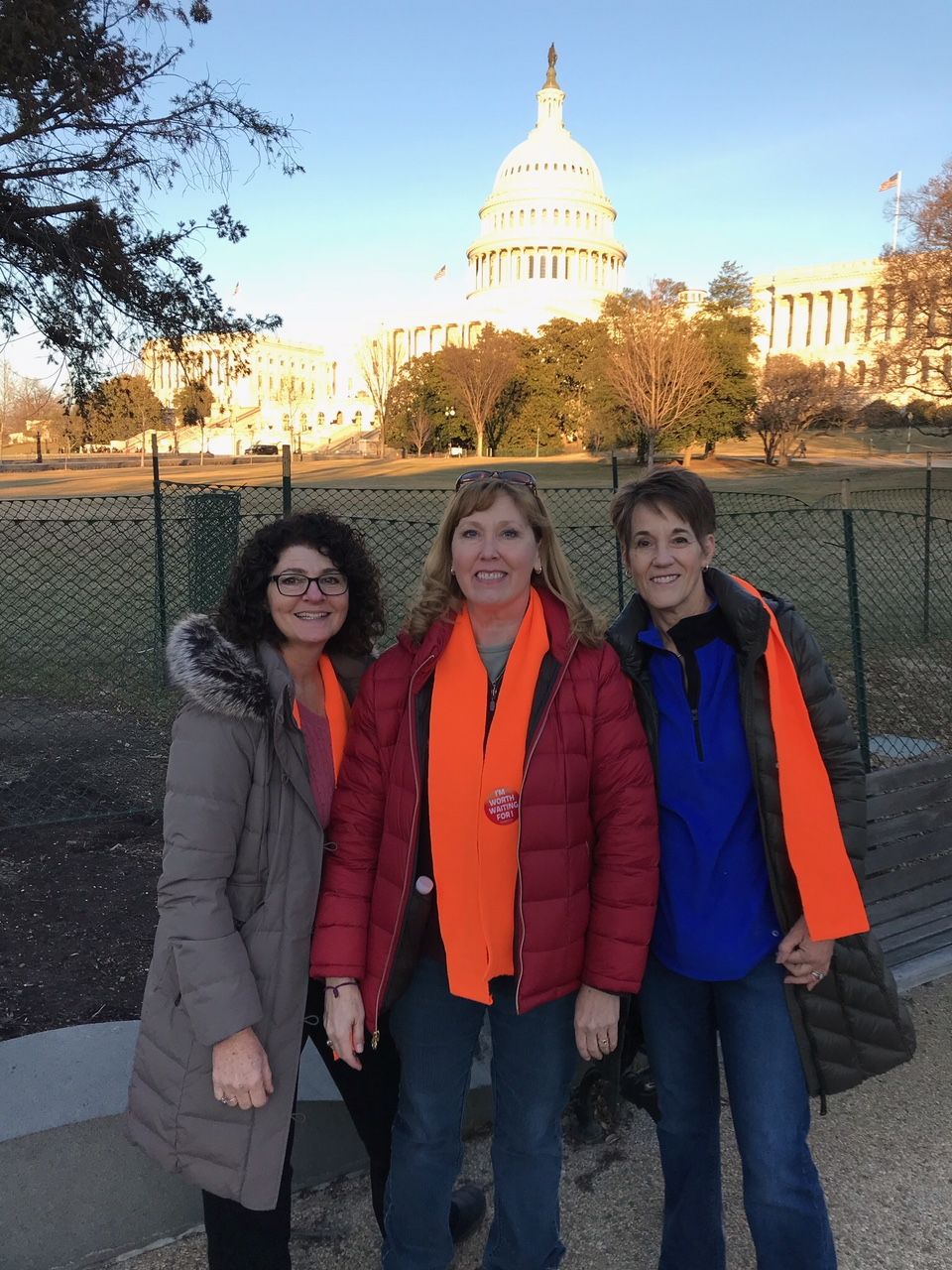 "I'm going on the Lourdes bus to the March for Life."
"Oh great. Have fun!"
"Fun? It's not a vacation. It's a pilgrimage. Millions of babies have died since abortion was legalized. I'm going to pray and march and stand up for life."
"Oh, okay then. Well, have a safe trip."
This conversation happened several times before the trip. Perhaps I was too harsh. At Mass at St. Matthew's Basilica, the morning of the March, I heard the celebrant say "Be joyful! This is a day for joy. Jesus has overcome sin and death. This truth is the cause of our joy."
And so I began to allow myself to feel that joy.
Joy in shared stories on the bus of common cause and a renewed sense of purpose with the women and men who give time, talents and treasures at Pregnancy Center West.
Joyful gratitude for fantastic weather, beautiful sunny skies, temperatures in the low fifties. Joy at the beauty of creation.
Joy at seeing thousands of young people and lovely young families, the pro-life generation, traveling to Washington DC because they know abortion is wrong and has no place in our great country. The energy and witness of the young people on our bus alone was cause for great hope and joyful fellowship.
Joy at reciting the loudest rosary I have ever prayed while surrounded by marching bands and students chanting fight songs of pro-life themes. Joyful gratitude for the presence of Fr. Ron Haft, pastor of St. Antonius Church, leading us in prayer and more clergy in one place than I've ever seen outside of Rome.
Joyful enthusiasm of dancing, singing, music, waving of banners and hand lettered signs. The cheers of the crowd on the Mall at the speeches of hope from our elected officials. I had to smile as I took it all in.
As we neared the top of Constitution Avenue, I looked back and saw a sea of people flowing up Capitol Hill. There were so many people, the street could not contain us! It has been an uphill battle but the witness of a half million people is a powerful cause for joy.
"Love saves Lives" was the theme for this year's March for Life. Christ, in his great love for us, has won the victory over sin and death. Alleluia! As we carry this home to our clients at Pregnancy Center West, may we be renewed with the positive attitude that in Christ we have the TRUTH! May Our Lord use our efforts, our prayers, our love, and our joyful witness to save lives and bring an end to abortion.
"He has saved us and called us to a holy life—not because of anything we have done but because of his own purpose and grace. This grace was given us in Christ Jesus before the beginning of time, but it has now been revealed through the appearing of our Savior, Christ Jesus, who has destroyed death and has brought life and immortality to light through the gospel." (2 Timothy 1:9-10)