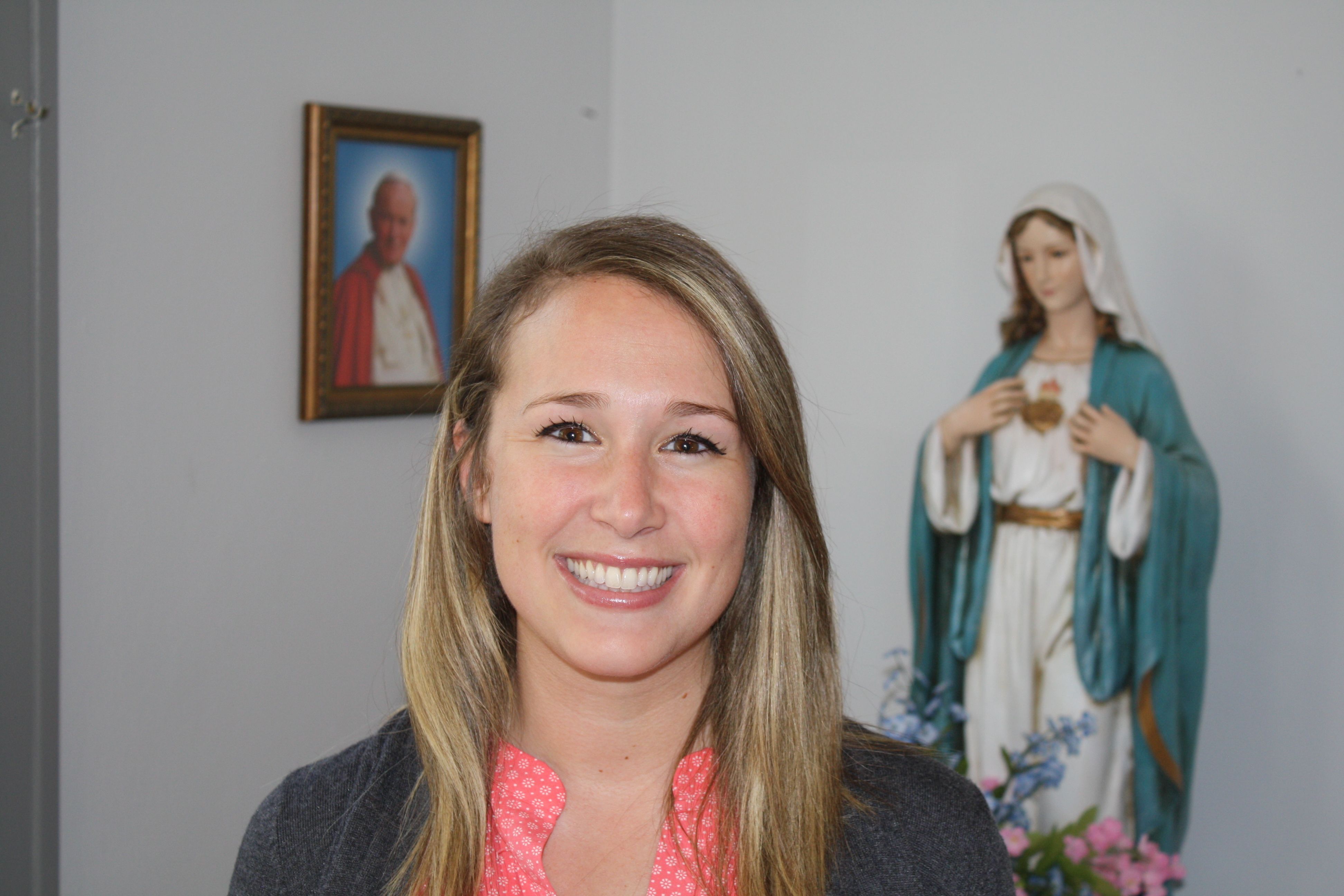 Dear friends,
I must say that reflecting on the Supreme Court Decision Roe v. Wade as Executive Director of a pregnancy center feels very different than reflecting on it in years past. Before becoming so intimately involved with the day-in-day-out work of a pro-life crisis pregnancy center, the anniversary of Roe v. Wade was certainly a day on which I would pray, march, and reflect…but I'll admit that the issue of abortion still felt too BIG and too far away for me to make any real difference in the matter. I would feel at a loss as to what I could personally do for the pro-life cause after the marching was over and I went back home.
But after six short months of serving as Executive Director at Pregnancy Center West, I see things differently now. Seeing and serving the many women who come through the doors of our center every day has shown me that this issue is not "too big" or "too far away" – one that we can leave to "other people" to deal with. This issue is a heart issue, a human issue, present among us. In speaking with a woman who is smack dab in the middle of an unexpected pregnancy and contemplating abortion, I don't see something foreign to me or something grotesque. I see someone much like myself, who looks at what true love demands and is afraid. I see someone much like myself, who looks at what God is asking them to do and all too often says to Him, "You're really asking me to give this much?" I see someone much like myself, who is tempted to choose instant gratification and pleasure instead of patience and what is best for me. While I have not personally experienced it, I can imagine that the temptation to abort is very much like the temptations we all have faced to choose SELF over OTHERS…to say "no" to love because of how much it will cost us.
Yes, I ardently hope we will see a day when Planned Parenthood is defunded and abortion is made illegal so that not one more unborn child loses his or her life on the altar of selfish gain and evil intentions. There are so many wonderful people called by God to help us on that more political side of the battle. But the work of changing hearts and therefore truly making abortion unthinkable is not the "big work" or "far away work" of those on Capitol Hill or even those who are involved explicitly in the pro-life movement. It's the small, unnoticed work done by us in our own hearts, our own homes, and our own communities. This is the work to be done by you and me when January 22nd passes and we untie our marching boots. I think this work begins with bravely looking at where fear, pride, and selfishness have taken root in our own hearts. It begins with a commitment to labeling no one but satan himself as the enemy. It looks like lending your ear to a woman, or a man, who feels trapped in sin and its consequences and speaking light and hope into their situation. It looks like reminding a friend that they are capable, they are good, and they are not alone. It looks like smiling at the barista who made your latte, choosing not to gossip, holding the door for someone, apologizing first to your spouse. It looks like laying down your life, your plan, your desires out of love for another…and subsequently showing the rest of the world that THIS is where true fulfillment and joy is found.
Christ taught us that in laying down our lives, we will find them. Saint Teresa of Calcutta said that the mystery of love is that if you love until it hurts, you will only find more love. What Good News this is for those of us who are afraid to sacrifice! What Good News this is for those of us who have been told that there is nothing more to life than self-seeking and self-preservation! What Good News we have to share with others! Let us pray today for the courage to share it boldly in all that we do. Let us pray today for all to encounter the love of Christ that alone has the power to save lives. Let us pray today for a rejection of death and hatred and an openness to life and love like we have never seen before in our own heart and in our nation. I am praying for you.
Laura Caporaletti
Executive Director, Pregnancy Center West