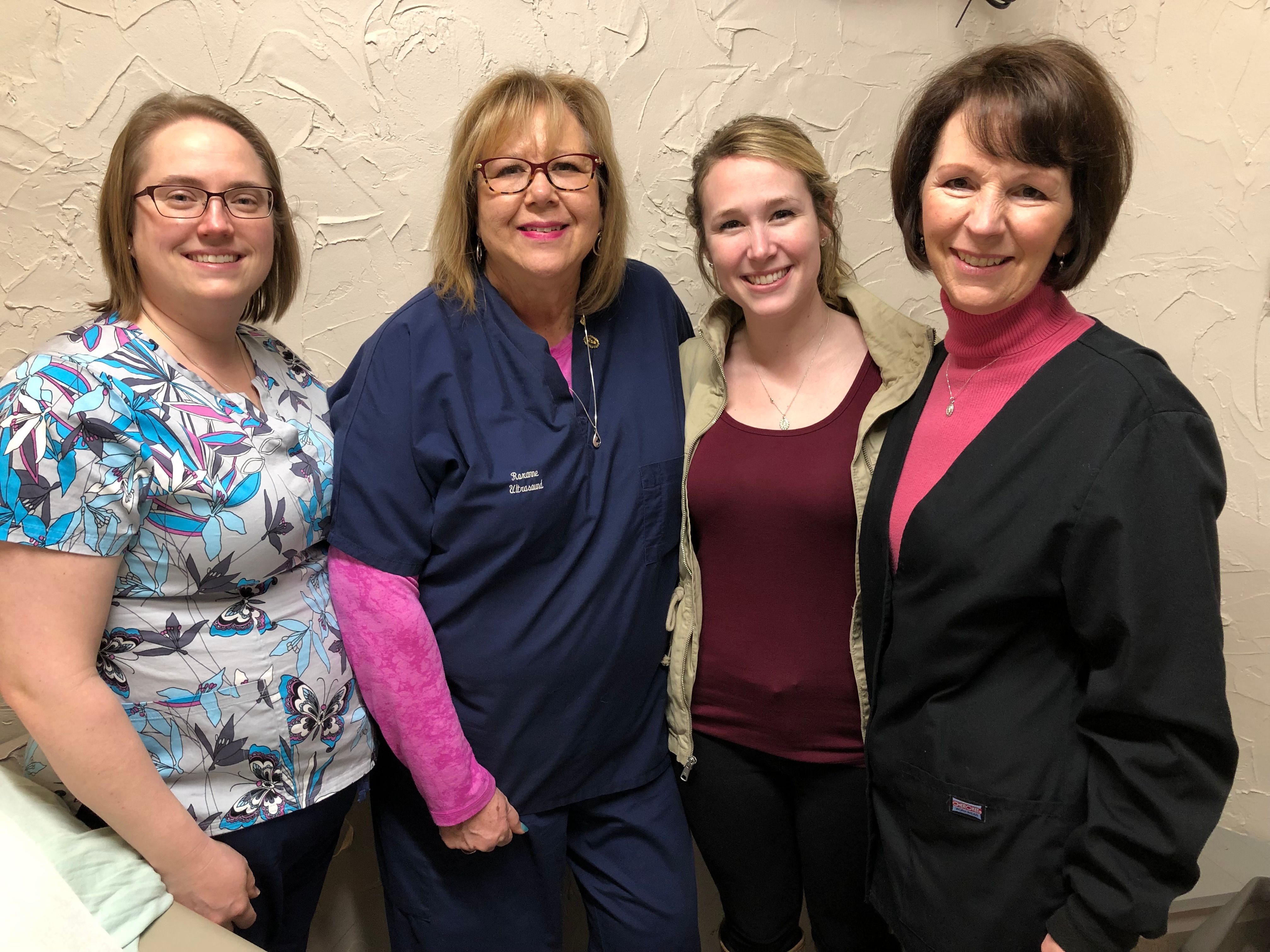 FOR IMMEDIATE RELEASE
MEDIA CONTACT:
Bill Schinkal, Development Director
513-244-5700; bill@pc-west.org
Pregnancy Center West
4900 Glenway Ave.
Cincinnati, OH 45238
Pregnancy Center West Celebrates Addition of Ultrasound Services
Generous Donors Provide Opportunity for PCW to Better Serve Clients
(Cincinnati, OH, March 22, 2019) – Pregnancy Center West (PCW) announced today that it has launched its own ultrasound services, made possible through generous donations from multiple organizations and individuals.  The addition of an in-house ultrasound machine provides Pregnancy Center West with the ability to better serve its clients, who are often facing a crisis pregnancy and are seeking guidance.
"This is a milestone transition for our Center," stated Laura Caporaletti, Executive Director at PCW.  "The ability to provide a sonogram to our at-risk clients is critical to helping them make a fully-informed decision as we seek to fulfill our mission to save and serve." Historically, PCW was able to refer select clients to Healthy Beginnings for a sonogram one morning per week. Now, PCW is equipped to provide sonograms Monday thru Friday.  PCW greatly appreciates its partnership with Healthy Beginnings and will continue to refer clients for prenatal care and services.
The new ultrasound machine was made possible by the generous donation of 4US (a national non-profit whose mission is to place ultrasound machines in crisis pregnancy centers in need), the Knights of Columbus national office, as well as multiple local Knights of Columbus councils, and additional generous individual donors. "We're so grateful to all those who made possible this addition to our services," stated Lisa Smith, chair of PCW's Board.  "We appreciate the heart of those who are partnering with agencies like ours to help crisis pregnancy centers fulfill their mission."  For the Knights of Columbus, PCW's ultrasound machine marked their 995th machine for which they provided funding support since they started this initiative in 2009. 
To enable utilization of this new machine, PCW has hired two ultrasound technicians. Kathy Brungs and Jennifer Moore joined PCW's staff last month. After spending several weeks in specialized training, they are now offering sonograms to PCW's at-risk clients.  Kathy Brungs, a life-long Cincinnatian, was employed more than 30 years as a respiratory therapist in Cincinnati and is delighted to transition to this new chapter in her life.  She and her husband, Bill, have been married 35 years.  The couple has two married daughters and two grandchildren.  Kathy has long been involved in the local pro-life effort, as a supporter of PCW and attending the March for Life and 40 Days for Life events.  Jennifer Moore was born and raised in Northern Kentucky.  She attended Mt. St. Joseph for nursing and worked in this capacity for more than 15 years in local hospice settings.  Jennifer and her husband Joe have a blended family of five children.  The couple enjoys outdoor activities including hiking, swimming, biking and kayaking. Both sing in their church choir and are very involved in various parish-based ministries.
Pregnancy Center West welcomes the public to join them for a Blessing & Dedication Ceremony for their new ultrasound services.  The event will be held at PCW's offices (located at 4900 Glenway Ave., 45238) on Thursday, April 4th, 2019, from 4 pm to 7 pm.  Bishop Joseph Binzer of the Archdiocese of Cincinnati will bless the new ultrasound machine, the ultrasound technicians and guests in attendance starting at 5:30 pm during the Open House.
About Pregnancy Center West:
Founded in 1981, Pregnancy Center West (PCW) is a Christian, pro-life ministry dedicated to helping women facing untimely pregnancies choose life for their babies, providing assistance with pregnancy and parenting-related services to help make life-giving choices easier, and encouraging lifestyles of sexual integrity in keeping with God's plan for relationships.  Located at historic Prout's Corner (where Glenway Ave., Guerley Rd. and Cleves-Warsaw intersect), the center engages women and their families every day as they work to fulfill their life-affirming ministry.  PCW is an affiliate of Heartbeat International and the National Institute of Family and Life Advocates and is a member of the Greater Cincinnati Pregnancy Center Coalition.