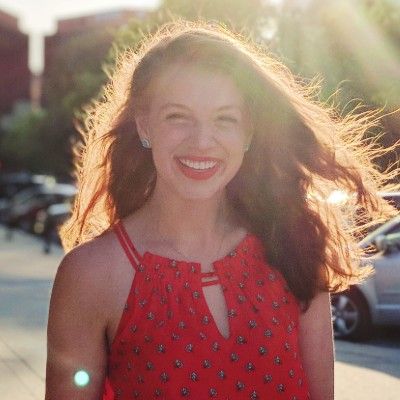 (Cincinnati, OH, May 13, 2019) – Pregnancy Center West (PCW) announced today that it has hired Savannah Falter as a Chastity Educator for its The Body Matters in-school program.  Savannah joins the team with a strong pro-life stance and relevant experience working with youth and teens.
"We're delighted to welcome Savannah in this highly influential role," stated Laura Caporaletti, Executive Director at Pregnancy Center West.  "PCW's chastity education program provides the opportunity to get in front of grade- and high-school-age students with the important message of God's plan for their lives and sexuality. I am confident that Savannah will be an excellent presenter and role model to the students." This past school year PCW's chastity program was presented to nearly 2,700 students.
Savannah spent her childhood in about a half-dozen states across the country but considers Ohio to be home.  She graduated from Hillsdale College in 2017 with a Bachelor's in Political Economy. After school Savannah spent a year serving as a pro-life missionary, inspiring a culture of life on high school and college campuses. She describes it as a beautiful, holy experience, and when she ultimately learned that she wanted to work with youth. 
"I am absolutely thrilled about the opportunity to serve and educate our youth through the chastity program here at Pregnancy Center West," explained Savannah. "God is faithful. I'm exactly where I'm meant to be, and I couldn't be more excited to be a part of this dedicated team, serving His mission."